8oz Mist N Shine (Motorcycle)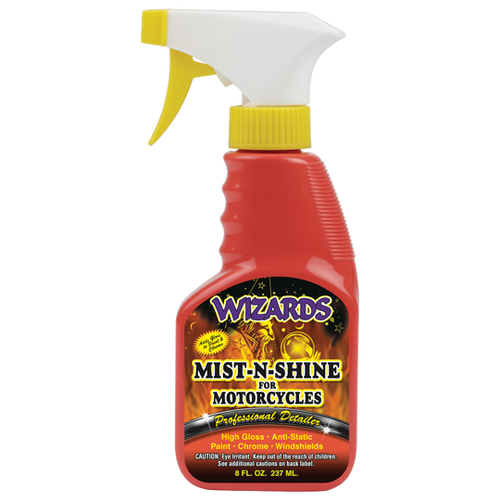 Product Description
Mist-N-Shine® for Motorcycles
Professional Detailer
Part No. 22208, 8 oz, each or 12/Case.
Adds a show-winning gloss and slickness.
Brightens paint, chrome, and plastics.
Safe for show chrome and Lexan.
Hides swirls, will not scratch* or streak*, even in direct sunlight.
Anti-static, perfect for spot cleaning or "dry washing" to remove dust, bugs, oily fingerprints and more.
Contains no wax or petroleum solvents.
Enhances gloss and protection between polishing with Shine Master™.
Shines motorcycles, cars, boats...even mirrors at home.
*Use with WIZARDS® Multi-Fiber™ Cloth #11420.